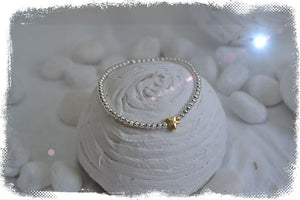 Sterling Silver/Gold Plated Star Bracelet
The perfect present for a friend who is a star.....made from sterling silver and gold plated star. This bracelet comes in all silver too. It can be made elasticated or with a traditional trigger catch.
Let us know your size can be made to measure.